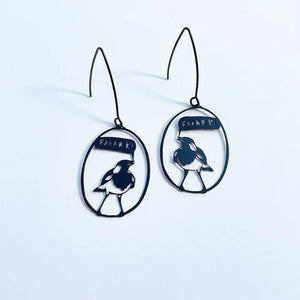 Mini Faaark the Lark dangles in black - super lightweight.
Experience the fun and featherlightness of our Faaark the Magpie Lark earrings in Mini size! Perfect for everyday wear, each piece is beautifully crafted and designed to ensure maximum comfort and style.
Made from plated steel with stainless steel hooks.
50mm x 25mm